…the age of decadence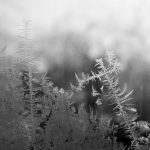 Sir John Bagot Glubbs book "The fate of empires and search for survival" deals with the rise and decline of empires throughout our recorded history. His theory states that each empire has roughly the duration of 10 generations or 250 years during this time each empire would go through 6 stages that he identified as follows:
the age of pioneers (outburst)
the age of conquests
the age of commerce
the age of affluence
the age of intellect
the age of decadence
Our empire has now reached its last stage before the final breakup. Throughout the 5 previous stages we have identified central driving character trades rising and declining. Great prosperity and intellectual awareness have led to great financial wealth. Even though a disparity between rich and poor is clearly visible most people are covered for at least their basic needs. Infrastructure is widely available and accessible. Cities are glowing sparks of cultural political and social life and prosperity. A shared consensus throughout the largest parts of the population is the physical, financial and moral strength and confidence of the race. Even though most people earn money for their own sake it is generally agreed that a portion of which has to be shared. The result of which include but are not limited to the following:
students receive government grants for basic and higher education
health care is subsidized and regulated
financially weak people receive support
Typically our nations wealth exceeds that of the surrounding countries. It has long been established that financial and intellectual strength are a measurement for a strong human race, therefore it is widely perceived, if not always outspoken and discussed as such, that most other races are inferior to oneself. Aid programs granted to other nations or undeveloped countries are often a sign of class difference and a chance to prove superiority. Incidentally it is generally perceived that moral and ethic high ground can be bought rather than earned, ultimately proving the weak back bone of society and the illusion through which the concept of a master race is nourished.
The idea of a never fading always prosperous and victorious state leads to a high degree of frivolity. In many different ways the obsession with celebrities in the areas of art, sports, music, cooking and many others, a bloated government system that employs an unusually large portion of the population, an extreme devaluation of the currency, public depictions of extreme wealth, an obsession with sex.
How and when an empire ended is sometimes hard to define. Some of them crashed and dissolved in violence from within, others were conquered and swallowed by other strong nations, or declined gradually over a longer period of time and broke into pieces one by one. For all of these we can state that the problem was systemic, favoring growth over sustainability.
The decadence of each system however does not extend to the physical realm of the individual. The single human can still show extreme endurance and devotion towards the motherland. During the first world war many british soldiers have left their homes to fight for their country out of conviction and not out of the need to make money. As sir john glubb himself so fittingly puts it:
"Decadence is a moral and spiritual disease, resulting from too long a period of wealth and power. Producing cynicism, decline of religion, pessimism and frivolity the citizens of such a nation will no longer make an effort to save themselves because they are not convinced that anything in life is worth saving."
Sir john bagot glubb identified and studied various empires. All of them came to power and ended in very different circumstances. Similarities and parallels are hard to define and extract. Different scientific standards, religions and historical customs alone make for very different starting positions for all of these. Nevertheless is it worth mentioning that certain human characteristics follow the same patterns in most civilized cultures and therefore it can be said that these vague outlines of the rise and decline of an empire are generally true for the following
assyria 859 – 612 bc / 247 years
persia 538 – 330 bc / 208 years
greece 331 – 100 bc / 231 years
roman republic 260 – 27 bc / 233 years
roman empire 27 bc – 180 ad / 207 years
arab empire 634 – 880 / 246 years
mameluke empire 1250 – 1517 / 267 years
ottoman empire 1320 – 1570 / 250 years
spain 1500 – 1750 / 250 years
romanov russia 1682 – 1916 / 234 years
britain 1700 – 1950 / 250 years