…comey as you are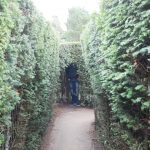 James Comey was the head of the FBI from September 4th 2013 and was fired by President Donald Trump on May 9th 2017. During the presidential campaign 2016 the FBI was investigating an alleged russian involvement that was aimed towards obstructing the democratic presidential election. During the investigation numerous people have been reviewed, including some of the staff members of the Trump campaign. After being inaugurated, and even before that, Trump allegedly tried to influence Comey so he would shut down investigations about his staff members. Comey had taken meticulous notes of his meetings with Trump. Comey offered to testify and make a public statement about the content and nature of his meetings with Trump. On June 8th 2017 he appeared before the Senate Intelligence Committee to testify, and prepared a public written statement, which you can access using the link at the bottom.
Here are some excerpts and quotes from said statement:
Page 2, middle:
I felt compelled to document my first conversation with the President-Elect in a memo. To ensure accuracy, I began to type it on a laptop in an FBI vehicle outside Trump Tower the moment I walked out of the meeting. Creating written records immediately after one-on-one conversations with Mr. Trump was my practice from that point forward.
Page 2, bottom -3, top:
It was unclear from the conversation who else would be at the dinner, although I assumed there would be others. It turned out to be just the two of us, seated at a small oval table in the center of the Green Room. Two Navy stewards waited on us, only entering the room to serve food and drinks.
Page 3, bottom:
A few moments later, the President said, "I need loyalty, I expect loyalty." I didn't move, speak, or change my facial expression in any way during the awkward silence that followed. We simply looked at each other in silence.
Page 4, top:
He then said, "I need loyalty." I replied, "You will always get honesty from me." He paused and then said, "That's what I want, honest loyalty." I paused, and then said, "You will get that from me."
Page 5, middle:
He repeated that Flynn hadn't done anything wrong on his calls with the Russians, but had misled the Vice President. He then said, "I hope you can see your way clear to letting this go, to letting Flynn go. He is a good guy. I hope you can let this go."
Page 5, bottom:
We concluded it made little sense to report it to Attorney General Sessions, who we expected would likely recuse himself from involvement in Russia-related investigations. (He did so two weeks later.) The Deputy Attorney General's role was then filled in an acting capacity by a United States Attorney, who would also not be long in the role.
Page 6, middle:
He described the Russia investigation as "a cloud" that was impairing his ability to act on behalf of the country. He said he had nothing to do with Russia, had not been involved with hookers in Russia, and had always assumed he was being recorded when in Russia. He asked what we could do to "lift the cloud."
Page 7, bottom:
He said he would do that and added, "Because I have been very loyal to you, very loyal; we had that thing you know." I did not reply or ask him what he meant by "that thing."
For all those that have questions, need further context or don´t believe these to be quotes, read the document. It is 7 pages long, comprehensibly written and can be found using this link: